Memory: a powerful tool in our arsenal of learning instruments but also our own personal reporter which keeps us grounded by recording critical information about our lives. Children begin very early using memory to establish who they are and what they can do. They recognize people, sounds, sights, and tastes. Later, they recall what they have learned, from numbers and the alphabet to facts (like the states and their capitals) to methods (like how to swim or ride a bicycle). As they continue to grow, memory transforms them into complex human beings.
When we have experienced a traumatic event, memory can become painful and frightening, because at first there doesn't seem to be any difference between memory and reality. The hurt is the same for both, because recalling the trauma causes us to relive it.
As time passes, however, memory can become power. Remembering when we felt defeated and comparing that to how we feel now is a yardstick that measures our progress. Each obstacle that we overcome gives us strength and confidence in our ability to conquer the next one. And over time, the memory hurts less than the real event did.
Although stress can affect memory negatively, we can counter that effect. Physical activity, good nutrition, positive interactions with others, sufficient rest: These can not only accelerate healing from stress but will also influence memory positively.
Four recommendations that can help trauma victims and others:
Keep a journal or log. Record feelings and actions as a way of marking progress.
Accept that being affected by significant losses is not a fault but the normal reaction of a caring and capable individual.
Remember that the mind gives the body the power to heal. Remembering adversity is more than a brain function; it isn't experienced just in the mind and spirit. The body feels it also, and the body retains the feelings associated with the trauma. That's why physical symptoms can occur even when we aren't consciously thinking about the trauma, from the less serious (irritability, difficulty concentrating, changes in eating or sleeping habits, feelings of detachment) to the more severe (nightmares, panic attacks, flashbacks).
Understand that seeking help is not a weakness but a sign of healthy perspective, of knowing when we can be made stronger by someone else. That may include participating in counseling or taking medication prescribed by a doctor.
Finally, celebrate! The day will come when we realize that our progress is significant. We can recall difficult times without intense feelings of anger or despair. We can catalog what we have learned from the trauma and acknowledge that the lessons have enriched us. And most important, we can demonstrate our victory over adversity by using our new-found wisdom to help others.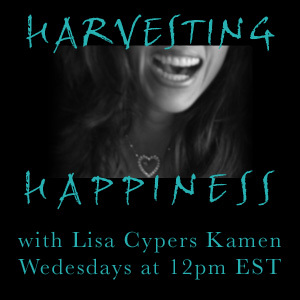 Listen to Naomi's recent talk radio interview on Harvesting Happiness with Lisa Cypers Kamen on May 22nd, 2013:
http://toginet.com/podcasts/harvestinghappiness/?s=harvestinghappiness
Here's Mark H. Kelly of Jasper, Tennessee's review of The Witness:
One of the true treasures of the digital age is uncovering little known and extremely talented novelists on author and e-book websites. Such is the case of Naomi Kryske and her triumphant legal drama, "The Witness."
Searching for a new read, I saw the title, opened the link and was instantly hooked.
Backed by vast research, readers are drawn into the world of American graduate student, Jenny Jeffries, who suffers a near-fatal abduction and rape in London. Physical and emotional trauma become the norm for the young woman who must replay the details of the crime to the police and legal community, while remaining in hiding as the suspect, with his social standing and wealth, is an omnipresent adversary worthy of Dickens, Conan Doyle and Charles Palliser's, "The Quincunx."
Leading and coaxing Jenny from her fragile existence is Detective Chef Inspector Colin Sinclair, a hyper-experienced and kind soul, who balances the requirements of his profession with the knowledge that his victim psyche is fragile beyond comprehension.
With rare acumen for character development, pacing and plot twists, Kryske's "The Witness" is an instant classic. I can't wait to read her other works, "The Mission," and "The Hostage."