When we think of milestones, we are usually referring to the developmental milestones which parents are so happy to see their children reach. These may involve physical milestones like sitting up, crawling, and walking (large motor skills) or holding crayons and using utensils (fine motor development). Children also master cognitive skills, such as learning the names of things and ways to solve problems. As children grow, social and emotional milestones (which are related to behavior) and both verbal and nonverbal communication skills are achieved.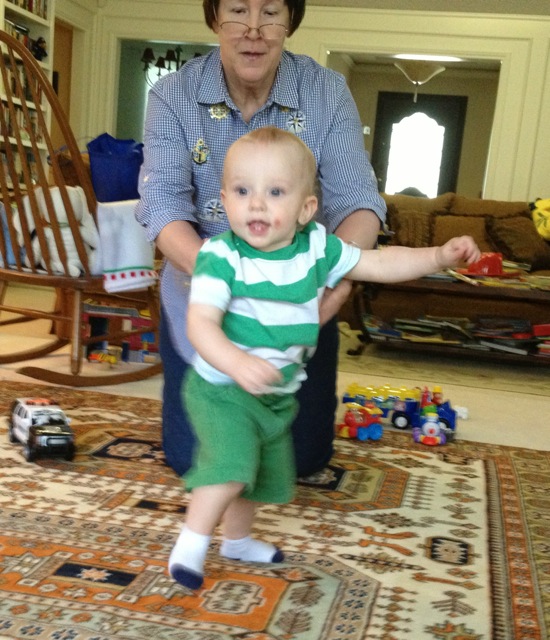 Milestones, however, are not dependent on the age of the individual but are simply markers of growth for anyone who excels at a new skill. For adults the nature of the achievement varies, but the feelings associated with reaching a milestone event are the same as for children: confidence, pride, satisfaction, and even joy. Adults who graduate from college, start a new job, or receive a promotion are blazing new trails in their lives and measuring their intellectual growth or degree of responsibility.
Jennifer Jeffries, the protagonist in The Witness, has had some significant achievements in her life, including graduating from college with a degree in English literature, but everything in her past pales before the challenges that await her. Following her brutal assault in London, her progress is measured in yards instead of miles. It takes several weeks for her to recover sufficiently from her injuries to walk unaided. Dealing with fear of men she does not know – even the police officers who are assigned to protect her – takes much longer. Residual effects of her trauma, such as nightmares and panic attacks, persist.
Because those who experience trauma are victims on more than one level, Jenny's confidence and self-esteem are also casualties of the attack. Formerly a friendly and independent person, she is now tentative, tense, and easily startled. While she is recovering further from her physical injuries, she must at the same time begin to recreate her view of herself, and it is a struggle. Some days she experiences more setbacks than advances.
As adults, we are aware of the effort it takes to reach some milestones, and the ones that we must fight the hardest for are the most prized. Finding the strength to testify against the man who brutalized her is both a major hurdle and a significant victory for Jenny, but further trials lie ahead.
Trauma manifests itself in many ways, but Jenny's determination to find healing is inspiring. Follow her journey from milestone to milestone and finally to wholeness in The Witness.